GENERAL STELWORK ASSEMBLY READ AND BLACK
The company GENERAL STEELWORK ASSEMBLY was founded by Mr. Klinton DEMIRI Albanian citizen and is also administered by Mr. Klinton DEMIRI. After 20 years of experience in ITALY in the field of metal structure assembly Mr. Klinton decided to start a company in Albania in 2013 to bring the experience gained abroad.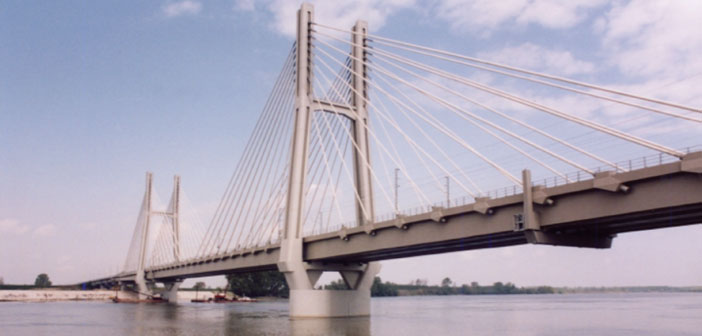 Our company has been operating in various territories for more than 6 years, adhering to European standards of quality in the field of metal structures and metal structure assembly. Since the beginning of its business, it has continuously developed and consolidated its structures and organization to suit the needs of Clients. The key to our success is identifying and meeting every client's needs with utmost professionalism.
Thanks to the flexibility of the open organizational structure to incorporate market needs, aimed at continuous improvement of the quality of processes and products, it is able to offer its customers all the guarantees of a reliable and organized structure and is managed in accordance with the latest and current European regulations.
We have a highly qualified staff with specialist with many years of experience. We continue to operate successfully and grow every day thanks to professionalism, seriousness and quality in work. our job and work as a team. Safety and health at work is our absolute priority.
Built and assembled by GENEREAL STEEL WORK ASSEMBLY is mainly custom designed, each work is supervised and managed by professional and specialized operators operating in accordance with the company's programs.
AREAS OF ACTIVITY OF "GENERAL STEELWORK ASSEMBLY" LLC
Without the slightest doubt about the reasons mentioned above adding that "GENEREAL STEELWORK ASSEMBLY" owns a good machine base and we are confident that our firm is able to work with anyone to successfully, in time and with various projects and realizations in the field of design and assembly. We will always be open and coherent for cooperation with foreign and domestic partners for the realization of various projects. Based on the experience and hard work of our engineering-technical staff, we are able to provide solutions to problems and demands of time quickly. Finally, we take this opportunity to thank you for giving us the opportunity to become acquainted with the activity of the firm "GENERAL STEELWORK ASSEMBLY".